The News | African Policy Forum
Malawi's Banda Concedes Defeat in Presidential Election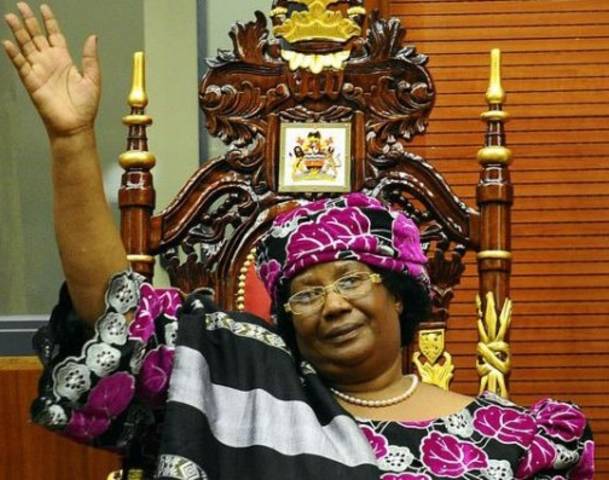 STATEMENT BY HER EXCELENCY DR.JOYCE BANDA ONT HE OUTCOME OF THE 2014 GENERAL ELECTIONS
Fellow Malawians;I would like to first of all, thank all Malawians that took part in the just ended, first ever tripartite elections.
Despite isolated incidences of disturbances, Malawians generally embraced peace throughout the election period and exercised impeccable patience as we awaited the conclusion of the elections.
I commend all Malawians for the patience exercised during this delicate time of transition.Last evening, on 30th May 2014, the Malawi Electoral Commission announced the Presidential results of the Tripartite Elections that were held from Tuesday, 20th May to Thursday, 22nd May 2014.
I take this opportunity to sincerely congratulate the President Elect Professor Arthur Peter Mutharika and the Vice President Elect Mr. Saulos Klaus Chilima on their victory in an election that was closely contested.
I wish the President Elect and the Vice President Elect every success as they take up the mantle of leadership for the nation of Malawi.
It is my prayer that the new President and his Government will successfully guide our nation to greater heights of prosperity
I would like to thank all Malawians for the support rendered to me and my government during my term in office as President of this great Republic.It has been an honor and privilege to serve my country, Malawi, and more so as the country's first female president.
During my term, significant reforms that aimed at taking the nation to the right development trajectory were implemented, and I appreciate the support and encouragement that Malawians and all other well wishers gave me during these reforms
As I leave office today, I am happy that there are visible positive outcomes of these reforms in the macro economy, in governance and observance of human rights, in food security, in women's empowerment, in rural development and international relations to mention but a few.
I am happy that the country is at a better place than was the case when I assumed office in 2012.
I therefore wish to take this opportunity, to urge all Malawians to support the newly elected President Professor Mutharika and his Government as they take on this foundation of progress and endeavor to develop Malawi even further.
In conclusion, while these elections have been tense, I would like to urge all Malawians to move forward as one nation, to remain united, to uphold the rule of law, and continue being peaceful and calm as we head into the next fifty years of Malawi's future.
May God continue to protect and bless our Nation, Mother Malawi.
I thank you for your attention
President Dr Joyce Banda
Republic of Malawi
President Kagame: African Leaders Should Accept Their Failure in Solving Conflicts on the Continent.
Written by APF
Monday, 26 May 2014 00:00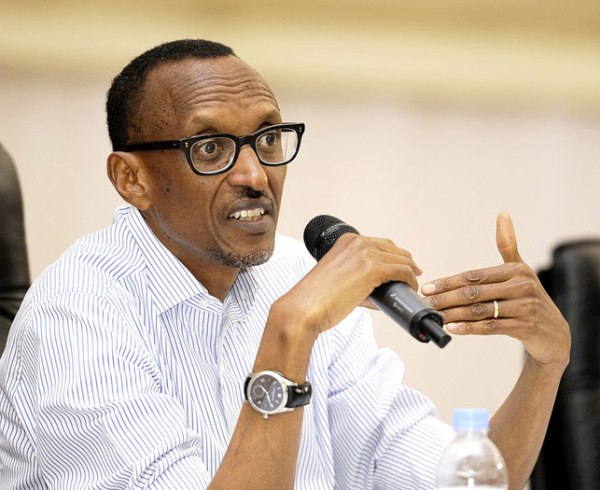 Paul Kagame, known for his outspoken nature took the central stage last week while contributing to a panel discussion at the on-going African Development Bank's annual meeting taking place in the Rwandan capital Kigali. The Rwandan president in his soft but firm tone stated that African leaders should accept their failure in solving conflicts on the continent. The theme of the session to which he was contributing was "Solving conflicts and Peace building in Africa", and had the former president of Nigeria Olesegun Obasanjo amongst others as a panellist.
He reminded the panellist that, despite having discussed conflicts and causes of conflicts for so long now, the big question still hanging is whether; have African leaders really taken upon themselves to analyse the root causes of these conflicts? He went further to stress that there will always be old conflicts, there will always be old causes of conflict, and there will also be new conflicts and possibly new causes as well.
"When it comes to Africa, many people in this audience would have made the same observation, we must accept our responsibility and failures in dealing with this matter".
Citing Boko Haram, the Rwandan president expressed his frustration over the Paris summit on Boko Haram, where some regional leaders including President Goodluck Jonathan of Nigeria were invited to Paris by President Francois Hollande. To this, Kagame said:
"when I am watching TV and see our leaders, who should have been working together all along to address these problems that commonly affect their countries wait until they are invited to Europe to seat there and just talk; why does anybody wait for that?.
He went further to question what image that was giving Africa?
"Infact the image it gives is that we are not there to address these problems" We are there for photo opportunity. We are there to seat in Paris with the president of France"
The Paris summit has been highly criticised by other African leaders and experts who believe it demonstrated weaknesses and short comings on the part of the African continent as a whole, who have had to wait until being invited to Paris to discuss major security threats on their boarders.
President Paul Biya of Cameroon declared war on Boko Haram at the summit, and has barked the declaration by boosting the international force on the ground by 1000 soldiers from Cameroon. It is believed Boko Haram militants exploited the long porous border between Nigeria and Cameroon for transporting weapons bought from Chad. The group has also carried out cross border activities in the Northern region of Cameroon.
On 22 May 2014, the United Nations Security Council officially added Boko Haram to its list of designated al-Qaeda entities. The new status came along with sanctions that included funding, travel and weapons ban.
Sunday, 18 May 2014 18:57
Africa and Global trends of the 21st century: Challenges and Opportunities
Monday May 12, 2014
Speech delivered by Dr Christopher Fomunyoh during his visit to the Arnold Bergstraesser Institut, University of Freiburg, Germany
Dr Christopher Fomunyoh Senior Associate for Africa at the National Democratic Institute (NDI)
"It is to be noted that failing economic development; high youth unemployment; deindustrialization (in Northern Nigeria, Boko Haram); limited education and training opportunities; and low access to participation in governance provide the breeding ground and swamps in which these extremist groups thrive. Collectively, as the world fights these groups, we must also focus on draining these swamps" Dr. Fomunyoh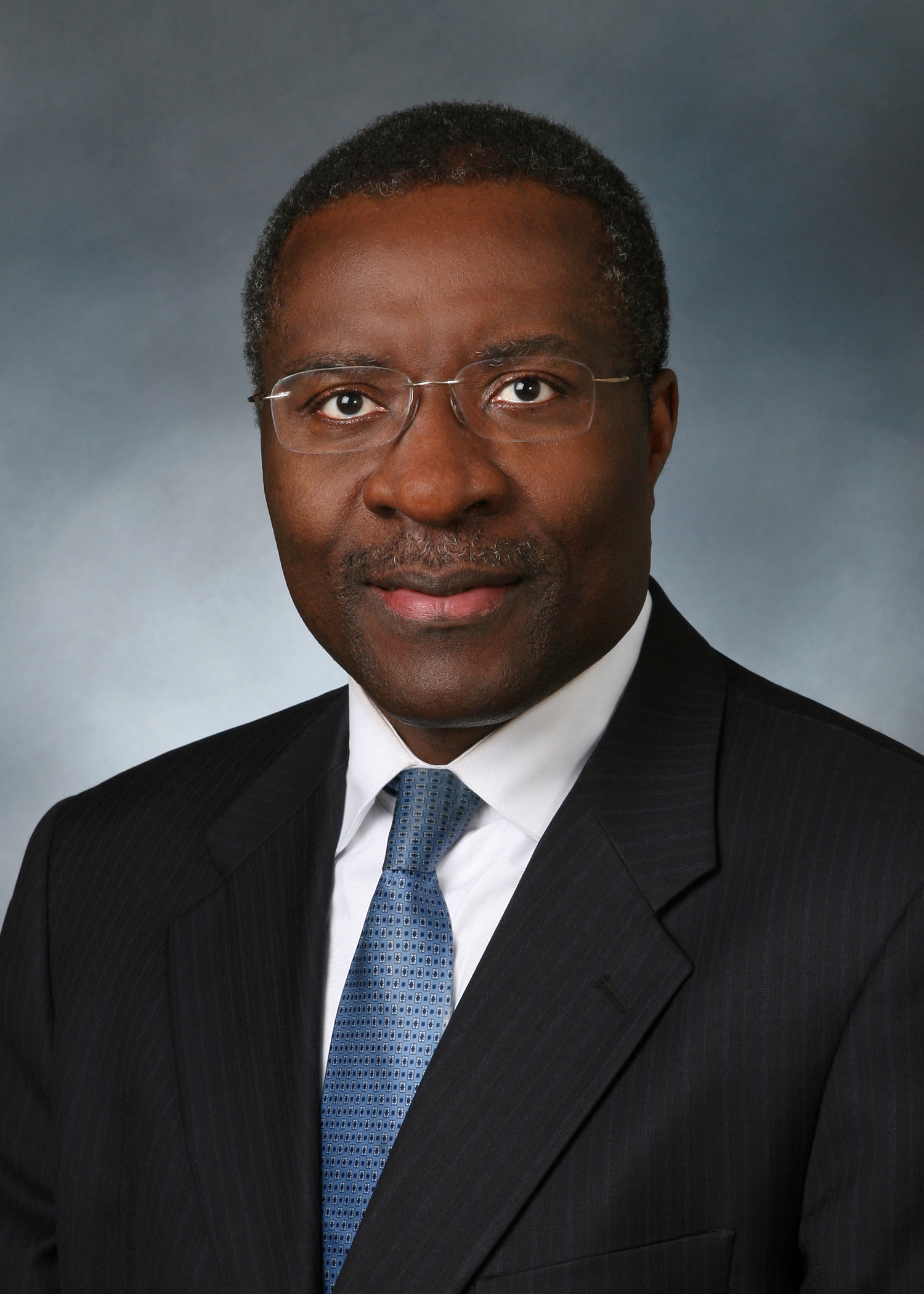 I would like to thank ABI for giving me the opportunity to discuss a topic that is dear to my heart, namely: how Africa is coping with the many global trends of the 21st century. I cannot tell you how honored I am to be here at ABI, a highly respected institution with a very impressive research curriculum and a broad international outreach that guarantees considerable attention to pressing international issues, attracting in the process a lot of international students and practitioners. ABI's integrative approach that combines scientific research, applied development research, and the training and further education of development experts values the kind of opportunity we have today where a practitioner like me can reflect and share ideas with you all on global trends affecting the continent of Africa.
First let me provide some context by discussing Africa's contribution to the world.
According to the Population Reference Bureau, as of 2013, the total population of Africa is estimated at 875 million, representing approximately 15% of the world's population. According to a recent study by the Pew Research Center (Feb. 2014), it is projected that by 2050 the population of Africa would have more than doubled and hence increased the most globally to make up a greater share of the world's population. Around 40 percent of the population in most sub-Saharan African countries is below 15 years old. In countries such as Mali and Uganda, close to 50 percent of the population is in the below 15 years old bracket compared to only 20 percent in the USA and approximately 13 percent for Germany. Africa is therefore a youthful continent.
Africa remains a viable trading partner. Undeniably, a German-African partnership would be mutually beneficial as industrialization remains a priority for many African governments even if the surge in Chinese interest in Africa has flooded African markets with cheap products that have in many cases (such as Northern Nigeria and Zambia) stifled the nascent private sectorin the textile industry.
Germany has been, and remains, one of the most important bilateral partners for sub-Saharan Africa. Moreover, a sizeable share of German development assistance today supports regional integration and capacity building.
Between 2002 and 2012, the imports from Germany to sub-Saharan Africa increased by over 133 percent, going from $100 billion to over $350 billion. Exports from the region to Germany have also risen by a similar magnitude. The top three export categories from Germany to Africa are machinery, manufactured goods and chemicals. Germany has, over time, increased its imports of fuel-based commodities from Africa. Indeed, the top three imports from Africa into the German market are fuel - which represents over 75 percent of all imports - agriculture commodities and some manufacturing.[1]
Africa therefore remains a viable trading partner with a multiplicity of untapped mineral resources. For example, Guinea Conakry with a population of 12 million people is the world's second largest producer of bauxite and has rich deposits of diamonds and gold. In bauxite production, Guinea comes after Australia, but at the same time, Guinea maintains the highest bauxite reserves in the world far ahead of Australia. Ghana and South Africa figure prominently among the top ten gold producing countries in the world. Five African countries - Cote d'lvoire, Ghana, Nigeria, Cameroon, and Togo - are among the top 10 world producers of cocoa. Five others - Ethiopia, Cote d'lvoire, Uganda, Cameroon and Togo - are among the top ten world producers of coffee. Gulf of Guinea countries that include Nigeria, Gabon, Congo Brazzaville, Equatorial Guinea and Angola, account for close to 20 percent of oil imports into the United States; and new technology in oil exploration and production is contributing to new oil discoveries in countries such as Mauritania, Chad, Ghana, Cote d'lvoire, Uganda, Kenya, Tanzania, Mozambique, and even Niger.
Take a look at the mineral map of the DRC - cobalt, coal, natural gas, nickel, diamonds, gemstones, gold, water resources for hydro-electric purposes, just to name a few. These rosy stories of macro-economic trends and economic potential on the African continent can also be amplified by some of the gains with regards to democratic transitions in the last two decades.
Since the late 1980's and the advent of the third wave of democratization ushered in after the collapse of the Berlin Wall and the end of the Cold War, Africa witnessed the achievement of independence by Namibia in 1989/1990, the end of apartheid in South Africa and release of Nelson Mandela in 1991, and the fall of many military and autocratic regimes.
In fact, in 1990, Freedom House, which ranks freedoms around the world, rated only four African countries as partially free or democratic. Today, Freedom House rates about 11 African countries as totally free and another 19 as partially free, for a total of about 30.
In 1990, only three African Heads of State had relinquished political power and still lived in their countries -Julius Nyerere of Tanzania, Sedar Senghor of Senegal, and Ahmadou Ahidjo of Cameroon. Today, over 40 former African Heads of State live on the continent, many of whom either voluntarily relinquished power, were term limited in newly adopted progressive constitutions or lost presidential elections and accepted the outcome; thereby facilitating the renewal of political leadership in their respective countries.
In today's Africa, unlike two decades ago, civil society is vibrant and seeks to play an advocacy role; human rights organizations exist and regularly denounce the gross violations of human rights by the dozen or so remaining autocratic regimes; and independent media that includes community-based radio stations and print media provide opportunities for diverse viewpoints and dissenting voices to be heard.
In today's Africa, women are increasingly demanding, and obtaining, the right of access to elective office. The proof is that today in Africa; we have three women heads of state -- in Liberia, Malawi, and the Central African Republic -- with the elected chair of the African Union Commission also being a woman.
Indeed, many African countries have made considerable progress in the past two decades:
· Renewal of political leadership
· More credible and transparent elections
· Emergence of Independent National Elections Commissions
· Vibrancy of domestic observers' groups
· Emergence of new institutions with charters that emphasize the rule of law, democracy and good governance (ex of the AU Charter of 2007) and sub-regional entities such as ECOWAS, IGAD and SADC with protocols, which expand markets by allowing for free trade and free movement of persons and goods.
Bottom line: Africa is not a poor continent. Indeed, it is a rich and wealthy continent both in human capital and natural resources; but it is the poor management of these resources that causes extreme poverty on the continent, and an ever expanding gap between the rich and the poor.
And, yes, in still too many African countries, the rich in many cases are not young, dynamic, hardworking entrepreneurs; but rather old corrupt autocrats and their cronies who feed from the public treasury and exacerbate the levels of corruption.
So the rosy picture pointed earlier does not tell the full story of today's Africa. A lot is still desired of Africa's political leadership as the continent continues to struggle with bad governance, violence and armed conflict that destroy human lives and dilapidate material resources. At the same time, the continent is now being exposed to other emerging global threats such as terrorism and climate change, which it is ill­ prepared to tackle single-handedly.
1. Conflict
In sub-Saharan Africa, trends show that inter-state conflict has been declining whereas intra-state conflicts have been on the rise. Between 2002 and 2005, the number of state-based conflicts in sub-Saharan Africa dropped by 60 percent. However, in 2005, more than 50 percent of the world intra-state conflicts occurred in Africa, even as that represented a sharp decline in the number of wars since the 1990s. (UCDP/Human Security Database)
As we see more intra-state conflict, the nature of conflicts has changed to become more asymmetric. Increasingly, the lines between criminal and political violence are becoming blurred. Whether it is in Somalia, South Sudan, Darfur, CAR, Northern Mali or the DRC, conflicts are becoming more fragmented with an increasing number of non-state actors involved in conflicts, often moving across what we all know to be very porous national borders. There is a growing and disturbing convergence and connection between networks of organized crime, drug trafficking, illicit activities, money laundering, kidnapping, and terrorism.
Violence directly associated with elections has increased along with the rise in political contestation before, during and after polls, especially in settings where the commitment of political elites to democracy is weak, as illustrated by elections in Zimbabwe in 2005 and 2008 (200 casualties, tens of thousands displaced) then Kenya in 2007 (with over 1,000 deaths), in Nigeria in 2011, and Cote d'lvoire in 2011 with over 3,000 deaths and close to one million internally displaced.
These examples speak to the perpetual latent conflict and tensions that surround political competition and the management of political power in still too many African countries. The tendency by some political elites to view elections as a zero-sum game or "winner take all" and to arrogate to themselves all levers of political and economic control causes frustrations that often burst to the surface in violent manifestations or attempts to seize power through non-democratic means.
In post-conflict situations, elections are crucial for choosing who will obtain the legitimacy to govern. In many of these environments, nascent and still fragile governments have to tackle grievances that relate to national reconciliation, unemployment, ethnic marginalization, as well as access to livelihood resources, such as land and water. Indeed, there is evidence that in weak states, competition over scarce resources (either because of climate change or access to commodities such as minerals and oil) often leads to violence. In 2010 and 2011, conflicts over resources accounted for approximately 35 per cent of all conflicts in sub-Saharan Africa.[2]
There is no doubt in my mind that while the youthful population of Africa is an asset, the high percentage of youth in poverty increasing the risk of conflict, particularly when young people lack opportunities for gainful employment or to lead meaningful lives.
2. Terrorism
Since the last decade, African countries are being challenged by transnational terrorist groups that seek to use certain regions of the continent, notably the Sahel and the Horn, as launch-pads for attacks against domestic and international targets in the name of religious extremism. In many ways, the terrorism threat in Sub-Saharan Africa, which has flared up in recent years has benefited from certain global conditions such as:
· the emergence of extremist ideologies, exploiting social media and easily accessible information sharing environment with Djihadism from the Middle East trickling over into Africa, and the proliferation of light weapons across the porous continent after the first phase of the Libyan crisis and overthrow of Moummar Kaddafi, and the djihadist explosion in Northern Mali and Boko Haram in North Eastern Nigeria.
It is common knowledge that al-Qaeda in the Islamic Maghreb (AQMI) was launched initially by elements that fought to overthrow the Algerian government in the early 1990s, but in recent years, have consolidated their activities across the Sahel region, particularly in northern Mali. More recently, the emergence of Boko Haram in North Eastern Nigeria is having a devastating impact on neighboring countries such as Niger and Cameroon.
In the same manner, the activities of Al-Shabaab in Somalia are likely to also destabilize Kenya and other countries in the Horn and East Africa.
It is to be noted that failing economic development; high youth unemployment; deindustrialization (in Northern Nigeria, Boko Haram); limited education and training opportunities; and low access to participation in governance provide the breeding ground and swamps in which these extremist groups thrive. Collectively, as the world fights these groups, we must also focus on draining these swamps.
3. Governance
Africa is still plagued by issues of corruption, lack of credible political transitions, and marginalization of its poorest communities. Without effective political leadership and the appropriate delivery of services to citizens by the state, the prerequisites for development would never be met, and the Millennium Development Goals would remain a distant illusion. To have sustained economic growth, Africa needs inclusive economic institutions and viable political systems capable of creating an enabling environment for private sector investments and exercising proper oversight. In short, it is not just about having a nation state in name, but, more importantly, today's debate should particularly be about how the state is governed.
· Autocratic regimes (Zimbabwe, Cameroon, Burkina Faso)
Countries that have had the same leader for close to three decades or more, coupled with a one party dominance and a weakened opposition - such as Cameroon (32 years), Burkina Faso (27 years), Zimbabwe (34 years), Equatorial Guinea (35 years), and Angola (35 years) - these regimes create conditions for political decay and stifle opportunities for the renewal of political leadership. Although these regimes sometimes put on national elections to mirror the existence of democracy, the distinction between genuine democracy and the facade that is frequently displayed is quite apparent.
· Constitutions without constitutionalism (Burundi, Burkina Faso, Algeria, DRC)
Many political transitions in Africa fail because incumbent heads of states try to retain political power for life or in perpetuity and at all costs. They therefore manipulate the constitutions of their respective countries to extend their mandates indefinitely. If the constitution, which should be the bedrock or foundation of every society can be manipulated at will, the enforcement of any other laws or regulations (and processes or systems) fails in comparison. Even private investorsthen would worry that the rules on commercial transactions and other engagements could be changed at the whims of one man or of a tiny circle of oligarchs.
Often, these actions gravely frustrate the democratic aspirations of the younger generation of Africans. In some cases, these leaders hold flawed elections that invariably lead to violence and conflict: Zimbabwe (2008) Kenya (2007) Cote d'lvoire (2010). Invariably, a government with questionable' legitimacy is less likely to build the national consensus needed to deliver effective social services to citizens and generate or sustain long-term economic growth and development. On the contrary, such a government devotes public resources to sustaining a system of patronage, prebendalism and corruption, without which its stay in power becomes tenuous.
· Non-inclusive politics
Unfortunately, in many African countries, the politics of exclusion remains a reality of daily life. Apartheid may have collapsed in South Africa in the 1990's, but in many an African country, identity politics buttressed by subjective elements such as ethnicity, region of origin, and in a few cases religion, deprives many African countries of the expertise and experience of some of the best of their fellow citizens.
Many groups are still marginalized or disenfranchised, especially women and youth. Poor governance is notably acute in post-conflict societies where political leadership is weak and ineffective, and issues such as disarmament, demobilization, reintegration of armed groups, national reconciliation and economic reconstruction are not being dealt with. No wonder then that the recovery period can be long and painful in countries such as Angola and the DRC, or that countries relapse into conflict because they haven't come to closure with the past to avoid further conflict as we now see in South Sudan.
4. Conclusion
Despite this list of challenges, I see several opportunities for tomorrow's Africa, and my optimism for the continent's future is unwavering. Let me conclude by pointing to two areas that I believe will determine, significantly, the wave of thefuture for Africa.
Youth and technology
Today's era of globalization has witnessed a boom of new technologies. Financial flows together with innovation create markets that foster growth; and one of the biggest growing sectors on the continent is the information and communications technology sector (ICT).
In 2014, several reports indicate that, globally, investments in the ICT sector will increase only in Africa. Countries such as Kenya, Ghana, Rwanda, Tanzania, South Africa and Nigeria, have made huge investments in ICT infrastructure working in partnership with international agencies, ICT vendors and researchers. This is no surprise, as Africa is also home to 200 million youth between the ages of 15-24; a number that could double by 2045 according to the African Development Bank. This age group is the biggest consumer of technological goods, and as they grow in numbers, so does the demand in this sector. The demographics are a real asset for Africa.
The new generation of young Africans being more tech­ oriented and tech-savvy, are poised to contribute meaningfully to positive changes to the development trajectory of Africa, thereby stimulating gains in human development, economic growth and citizen advocacy and participation in politics. This next generation of Africans looks at the world from a more global vantage point with less cumbersome constraints and pressures from traditional reference points.
Migration and the role of the diaspora
Young Africans are extremely mobile often traveling to North America, Asia, and Europe for further studies or to pursue private professional career opportunities. The human resources and strategic potential of the African diaspora needs to be harnessed to promote responsible, transparent, accountable and democratic systems of governance on the continent. There is the size and positive developmental impact of financial remittances, but equally important to note that the African diaspora portents non-financial attributes that should be leveraged to influence positively on the development of their homelands, and significantly contribute to improving lives on the continent (Ex. Somalia, Peace- and state-building programs in Somalia). Nothing should be allowed to stop the African diaspora from contributing to democratic governance in much the same way that they currently contribute to economic welfare and development in their home countries. They can do so by making their knowledge, practical experience, professional expertise, and transnational relationships available for strengthening the capacity of political institutions.
One cannot forget the historic role of the first wave of the African diaspora when it returned to the continent in the 1950's and early 1960's to join the struggle for independence. One must remember that leaders such as Kwame Nkrumah who became president of Ghana - the first country in Sub-Saharan Africa to win independence; Nnamdi Azikiwe of Nigeria who launched the first political party in West Africa (the National Council of Nigeria and the Cameroons); Sedar Senghor of Senegal, Houphouet Boigny of Cote d'lvoire; Ahmadou Ahidjo of Cameroon - who became the first post-independence presidents in francophone Africa after serving in French institutions in Paris; Tom Mboya of Kenya who studied at Oxford University and went back to lead negotiations with the British over the independence of Kenya; and many other Africans of that generation played significant roles that remain a legacy of political and visionary leadership on the continent. Today's diaspora must be ready to take on the mantel, for that too is required in shaping the destiny of Africa in this 21st century.
Thank you for your time and attention.
Dr. Christopher Fomunyoh
Senior Associate for Africa
National Democratic Institute for International Affairs (NDI)
Last Updated on Sunday, 18 May 2014 21:26
The UN and the AU at odds over rejection of deferral request on behalf of Kenya
Friday, 15 November 2013 00:00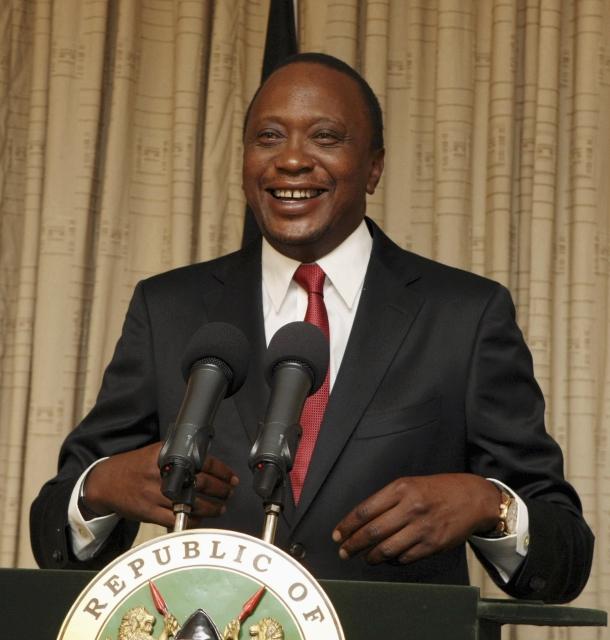 The UN –AU strained relationship took a further downward spiral following the UN security council's refusal to approve an all-African bid to postpone the International Criminal Court trials of president Kenyatta and his deputy, William Ruto.
The duo is facing charges for crimes against humanity committed during the violence that erupted after Kenya's 2007 elections in which 1,200 people died.
The AU had unanimously requested for the trial to be delayed for one year, to allow Kenyatta and Ruto deal with the aftermath of the Nairobi mall attack in September by the al Qaeda-linked group al Shabaab, in which 67 people are alleged to have died.
The request was unprecedented and its sensitive nature led to the 15-member UN Security Council splitting into halves, with seven members, including Russia and China, voting for a draft resolution to approve the request, while eight members, including France, the United States and Britain, decided to abstain.
This was enough to frustrate and block the AU's move to delay the trial given that the Security Council resolutions need nine votes and no vetoes by any of the five permanent members – Britain, Russia, China, France and the United States – to be approved.

Kenyan presidential spokesman Manoah Espisu said last week that "it is time to see whether the Security Council truly cares about the interests of Africans, considering that Africans have made this request as one."
But the questions many critics of the AU move are asking is whether should justice be delayed for the 1,200 killed in 2007 in favour for the 67 murdered last month by al Shabaab. Opponents and those who voted against the resolution argued that doing otherwise would have set a dangerous precedence that would undermined the usefulness of the ICC, and hence providing a platform for impunity to flourish.
Vice President Ruto's trial began last month, while Kenyatta's trial is due to start on February 5 after being delayed for a third time. The Nairobi attack by al Shabaab, happened while Ruto was at the Hague attending the trial, but was given a break to return home so he could help deal with the militant attack on a Nairobi shopping mall.

Seven of the members who abstained are all International Criminal Court members – France, Britain, Guatemala, Argentina, South Korea, Australia and Luxembourg. The United States is not a member. The seven who voted yes are not court members – China, Russia, Togo, Azerbaijan, Rwanda, Morocco and Pakistan.
The AU's move is a gamble gone wrong and this will only further weaken the Organisation, rendering their decisions and stance meaningless in the face of the International community. The question many Africanists are now asking is; can the African Union as an organisation ever defy the "international community" on issues pertaining to Africa, where they think the International community is not acting in their interest?
Guatemala's U.N. ambassador, Gert Rosenthal, told the council after the vote that the decision by members to abstain should not be confused as contempt for those who proposed it.

"It has been insinuated that not joining the vote that favors the resolution is somehow an expression of ill-will towards the African Union," Rosenthal said. "My delegation most categorically rejects such a suggestion … we find this view frankly offensive."

It should be noted that the council can defer International Criminal Court action for one year under Article 16 of the Rome Statute that established The Hague-based court a decade ago.
Why many viewed the AU's move as an attempt to prevent the justice is that, in 2011 Kenya on its own had requested a deferral of the trial, which unfortunately was declined. This was followed by another request for the cases to be terminated, which was also rejected on the basis that the council had no such power.
It is uncertain as to how the African Union will react to this latest move by the UN Security Council. If one thing is certain though, it is that many African leaders will not be pleased with the Security Council outcome.

Africa should not withdraw from the ICC
Friday, 13 September 2013 17:01
"Africa should not withdraw from the ICC but rather amend the statute to review the parameters under which referrals and deferrals may be made and to specifically make selective, discriminatory prosecutions targeting one region of the world never ever occur again occur"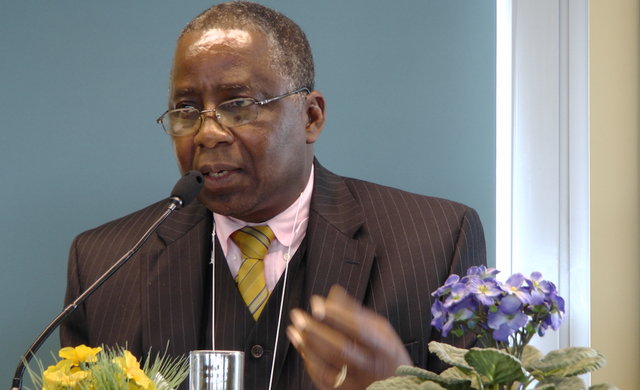 I am a counsel at the ICC in the situation in the Republic of Kenya. My position criticizing the intervention of the ICC in some situations in Africa has not changed. However, on no occasion have I taken a stand on the decision of the Republic of Kenya to pull out from the ICC although it is permitted under the statute of the ICC and international law where the consent of state parties is the fundamental basis on which jurisdiction is based. That is not within the scope of my mandate. Only the contrary, I have argued that the ICC is a brain child of Africa and that African countries should domesticate the Rome Treaty to use the complementarity provision ( art.17) of the statute of the ICC to insulate themselves from unwarranted selective targeting.
I have as recently as this week told a Danish News Channel that the woes of the ICC might be due to the fact that members or not, some supper powers control and influence prosecutorial decision making through the Security Council which is a political organ of the UN or through their direct or indirect involvement in many of the conflicts as their geo-political and economic interests dictate. And that the existence of the ICC which is not an organ of the UN but a treaty based institution, does not prevent the Security Council or regional bodies from establishing other organs with criminal jurisdiction sharing the fight against impunity with the ICC.
I pointed out the clamour by the DRC for the UN to establish an ad hoc mix Special Court to handle crimes that fall within the jurisdiction of the ICC even though it had invited the ICC to intervene with limited results to account for that intervention. I also cited the case of Burundi in the same regard. A special court may be more effective in investigating widespread crimes perpetrated in the DRC because the ICC is timid in going after some leaders within the region who are protected by the very powers pushing the Kenyan agenda.
Lest we forget, I have pointed out on occasion based on practical experience that international law is politics and that in making a determination about whom to prosecute and whom not, the Prosecutor exercises a discretion based on policy considerations and not necessary the law and justice of each case. Apart from contributions from state parties, donations from a myriad of sources, there is the problem of state co-operation and of course the ever present shadow of some super powers may influence prosecutorial decisions. Geo-strategic power play and economic interests, started by the giant from the East ( China) and the economic choices that may compromise geo-strategic interest built colonial and neo-colonial advantage gained over the years may entail an interest in the choice of who leads particular countries.
With the crumbling of the idea of national sovereignty as we knew it in the third world and some European and East European countries, in particular Africa, the temptation to use the ICC process as an additional instrument in support of humanitarian interventionism although wise called Responsibility to Protect Mandate is real. This is why I have argued the Prosecutor is on assault from all sides. And indeed, I sympathize with her position. You will therefore understand why despite her claims that she is in Kenya to protect the interest of victims and fight impunity, almost 200 victims pulled out of the process on the grounds that the perpetrators of the crimes on the basis of which they are victims are not before the court.
The possibility of outside interference in the exercise of prosecutorial decisions at the ICC was recently suggested by the Presiding Judge in one of the two Kenyan cases when he chided the Prosecutor for changing a position she had taken in court briefs concerning hearing parts of the case in Arusha Tanzania and Kenya less than 24hours to arguments in the plenary. Some of the arguments I made in criticizing the prosecutor stem from the fact that the prosecutor relied mainly on reports submitted by partisan civil society groups financed from foreign countries with neo-colonial interests to lay her case. Mathieu Ndjogolo was acquitted among other reasons among them shoddy investigations based on propaganda civil society and intermediaries' reports and because 5 witnesses who have been under her custody took the witness stand and made startling allegations of being manipulated to lie. In Lubanga, the Prosecutor was chided repeatedly for relying on intermediaries to built a case of that magnitude. In the situation in Kenya, she repeatedly made baseless allegations of witness tampering.
When we sat down for a marathon investigation that lasted one year, she quickly dropped her investigation only lately; although for the purposes of public relations to prepare the public for a potential collapse of the cases, she continues to press on with the allegations.
The court has three independent sections: The Judges, the Registry and the Prosecutor. I have worked for a period of about 13 years with many of the persons in this process whether on the Bench, Registry or the Prosecutor's Office. The Prosecutor considered my views as candid and invited me among a select group of experts and professionals to submit a position paper on how to make the court more efficient and improve the relations of the court with the AU and Africa countries. I provided an opinion which she deemed substantial and published for wider circulation.
In indeed, I advised that the prosecutor had to refine her communication skills and be culture sensitive when contacting witnesses, victims, accused, and all levers of the African society who have to be trusted with evidence or information that may help advance the process. I have seen a remarkable improvement in that direction. I also provided advice of a professional nature which I need not disclose here. However, it is not uncommon for the prosecutor to reach out to stage holders that we are for such advice.
I traced the journey the world has travelled since the First and Second World Conferences in 1898 and 1907 to establish a standing International Court at the suggestion of the Russian Delegate to the conference and concluded that Africa massively joined because it was at last a chance to send a warning signal for countries and people who may be tempted to repeat the crimes that Africa suffered over the centuries in our age. Is it therefore wrong for me and many others to point out that Africa as a major stake holder has a right to cry out that this institution that was intended to fight not just impunity but the criminal practices laid out in the preamble of the UN Charter the practice of which led to the holocaust is being practiced at the ICC through selective justice?
Some have argued that some Africa countries invited the ICC into their situations, others were referred by the UN and the Kenyan situation was initiated by the Prosecutor proprio motu, and so Africa has no reason to cry out. If you examine the situations case by case, you will find something strange. The referral process has been abused by criminals and dictators using it as an additional weapon to consolidate power.
The case of Central Africa Republic where a "coupist" and criminal Bozozie toppled Ange Patassie, exterminated hundreds of thousands and to consolidate the spoils of criminality, invited the ICC to investigate the late democratically elected president. The SELEKA Rebels knew from thence that the only thing that can insulate them from the ICC is to take power by the barrel of the gun. In Uganda, Museveni invited the ICC to go after the Lords Resistence Army. Rather than do so, the ICC started looking elsewhere and he kicked them out. In Ivory Coast, Sudan and Libya, the Security Council referred the situations to the ICC. The ICC in error hoped to consider this a judicial process but the politicians at the Security Council considered that as an aspect of their regime change mandate disguised under the Responsibility to Protect Mandate.
Once the missions were accomplished it abandoned the ICC to itself, depriving it of funds to accomplish the mandates referred to it by these very powers. The result is that we have victor's justice in the situation in Ivory Coast and in the case of Libya the new regime which was deemed democratic has refused to hand over the indictees despite decisions by the ICC compelling it to do so. The Security Council has remained silent because that regime was brought to power by veto wielding members.
The ICC is stocked in Kenya and the Kenyan situation where the Prosecutor intervened barely two months when the violence broke out. Some of the members of the civil society who helped build this case are now elected officials and have reset their priorities to accommodate the new realities. With the existence of modern technology the Prosecutor would have conducted a simple enquiry of accessing and reading the emails of its potential witness, their phone contacts and communications to verify the dates they purported to be with the accused on the days they alleged, their criminal backgrounds and indeed the media for interviews granted by them etc. He staked his honour in a politicized prosecution. Rather than conduct proper investigations, he made a balancing act based on the political realignment at the time. Once that realignment changed, the fundamental premise on which he built his case started crumbling.
That is some of what I have criticized and there are many out there, who looking at what is ongoing in the Kenyan case will agree with me.
My position which is consistent has been that Africa should not withdraw but rather amend the statute to review the parameters under which referrals and deferrals may be made and to specifically make selective, discriminatory prosecutions targeting one region of the world never ever occur again occur.
The justification for targeting Africa in almost 13 years of its existence is lame. As the Chief Legal Officer of the Court the Prosecutor has a duty to provide an advisory opinion to the Security Council to seriously make a referral of situations in countries like Syria, Sri Lanka, Iraq, etc to the court. The fact that these has not occurred sends wrong signals about the commitment of the Prosecutor to fight impunity everywhere in the world.
Page 2 of 7
<<
Start
<
Prev
1
2
3
4
5
6
7
Next
>
End
>>
Featured Leaders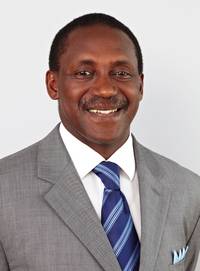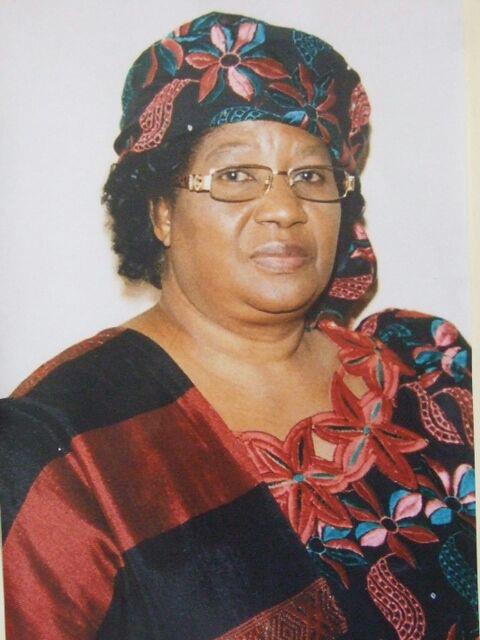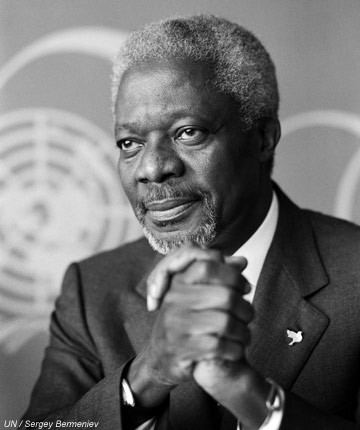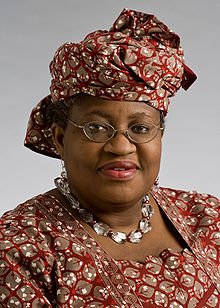 Dr. Ngozi Okonjo